Of the many things I've learned since taking my writing seriously, is that there's no magic formula.
I've watched writers hotly debate method, tools, style, etc. And just as one person will stand there and firmly say, "this is the way", there's always someone supporting the complete opposite with just as much passion.
On most things, there is no right answer. There's no solid "this is wrong and this is right." And sometimes, I wish it was the black-and-white!
So one of the first things I learned was finding out what was right for me. With almost any question a writer may have, I could probably respond with, "You have to find what's right for you."
It doesn't sound helpful, but besides saying what works for me, I think it's important for the questioner to know that my method and my tools may not work for them.
When I started posting Winterland for critiques, I was really, really nervous. I'd never had my writing critiqued in such a fashion. Besides writing papers and a few creative pieces for various high school classes, which were graded by a teacher, this was my first in-depth feedback.
I thought for sure I'd hate the process. That I'd be unable to handle criticism and would be a terrible learner. When the critiques started coming in, I was pleasantly surprised. Not just by the quality of help I was getting, but by my reaction. I didn't snap the way I thought I would. I was excited and energized by the responses I received. I had crossed this huge hurdle.
Most of the time, getting constructive criticism is wonderful for me. Even the hard stuff is exciting. I see where I'm lacking, but that makes me see it's potential. Critiques are like sparks that set off fireworks.
The easiest way I can think to explain it is with this:
Here is my first draft. It's solid. It'll keep out the rain. But man, it is ug-ly.
Critiques show me just how lacking my ceiling is, but here's what I envision after I'm done reading through the feedback: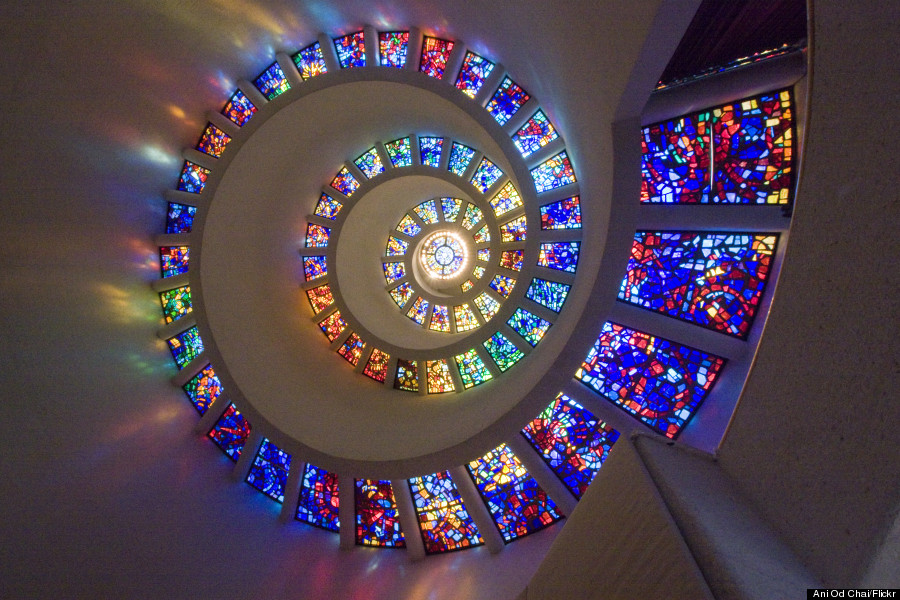 That is what my writing can be. It can be more than functional. It can be this amazing piece of art that people will enjoy.
But that's not to say I never get depressed about feedback. I still remember the first critique that made me want to burn the world. It was probably a good thing I was several hours away from home at the time and unable to delete my story.
Part of it was insecurity. I kept thinking, "are they right?" And that made me defensive. Another part of it is I knew they weren't right and the way they talked to me was infuriating.
It was a good lesson for me. It's how I worked through the process of understanding that not everyone's advice was correct, or right for me. I didn't have to accept everything given to me. I also saw that not everyone could be pleased.
That's not saying this person wasn't possible to please at all. More that, my story was never going to please them. Because what they liked to read, was not what I wrote. And I think that's important for all writers. We have to accept that not everyone will like all aspects, or maybe any aspects, of our work. And readers shouldn't expect all writers to write what they like.
It'd be an awful boring world if everyone wrote the same things in the same way.
There were times as I was writing "Heart of the Winterland" where I had to say to myself, "It's okay to do this. I know some people will hate it, but it's my story."
First, I tackled the prologue no-no. I've read lots of prologues and I've never been given a reason to hate them. I didn't even know there was such a thing as anti-prologuers until I took up writing. My biggest "eye-roll" about the whole business is that it's a word, a name, a title. If you called a prologue "chapter one" it'd still be the same. Same content; different name. A rose by any other name? Yep, that comes to mind.
So I labeled my prologue as "Prologue" out of sheer stubbornness. It was a case of call it what it is.
My next hurdle was one that got almost 100% comments on it. That is, out of over 30 people, almost every person commented on this thing.
It's the opening to chapter one. "Once upon a time . . ."
Now I know you either winced or got warm fuzzy feelings at that! Well, maybe not, but for most readers it did invoke a reaction. Usually it was the two listed. I either got, "Oh, I love when stories start this way!" or "Ugh, this is so cliche it's an automatic turn off."
Again I had to make a choice. Two groups of people and I could only please one. I chose the Once upon a time group, because they're like me. When I read a book that starts that way, I think, "Oh good, I'm in for an adventure." I want to settle in for the long haul at that point.
Multiple points of view, a predominately female cast, accents, extended flashbacks in the form of storytelling, death, unresolved endings, and the list goes on.
Facing each of those and deciding that I wanted to keep them(just like I looked at other things and decided to change them) helped me find who I was as a writer. I figured out what I liked, what worked for me, what my story was about, and which elements were part of my style.
What are some things that you've found in your writing that can be highly debated in the writer world that you decided to keep anyway?