Ahh, a new year and a new set of reading challenges. I love reading challenges mostly because I like seeing my little graph bar fill up(yep, I'm weird).
This will be my third year of setting a general reading challenge(read x amount of books in the year). General challenges are fun because all you set is a total number of books. Anything you read will go towards that goal and you can read whatever you want.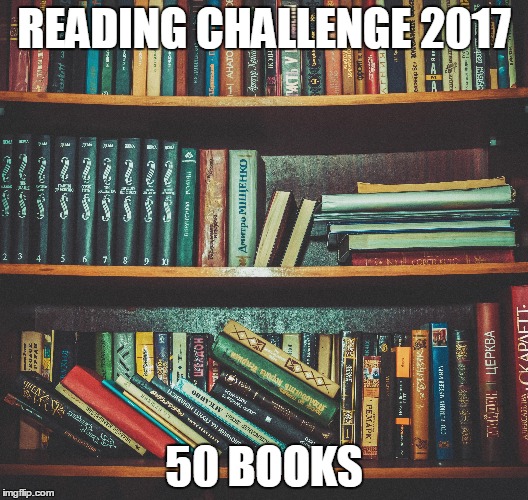 This year my goal is 50 books! The same as my goal of 2015 and 15 more than 2016's goal. I usually spend the first 4-6 months a year being so busy and burnt out from end of year stuff from the prior year, that I don't read much if at all. Setting a book goal has been a bit nerve-wracking because I feel like I'm setting myself up for failure.
Paranoia sets in and last year I caved and set my 35 book goal. I ended up reading over 60 books in 2016 and slaughtered that. But I didn't beat it until Fall, if that gives you an idea when most of those books were read.
This year, I refuse to let that little voice whisper that I can't read that many books in only half a year of reading. 50 is a good amount of books, but also not so many that I'll feel stressed to hurry up and make it. Reading's my leisure activity, so I'm not looking for a goal I'll only make if I stress out and read non-stop.
My second reading challenge of the year is a classics challenge. This is my second year with this challenge and it's one I "invented" for myself. Basically I choose a number of classics I want to read for the year and then with some insight from friends, I decide which books those will be.
Last year I did 10. Eight of them I finished and two were did-not-finish. This year I decided to go with five. Again I asked for some suggestions from friends, but overall I had a better idea of what I waned to choose. Before 2016, I'd never set a specific challenge and I was super nervous that I'd hate it. I actually closed the year with about 50/50 for like/dislike on my classic challenge. More importantly though, I found I REALLY enjoyed the challenge.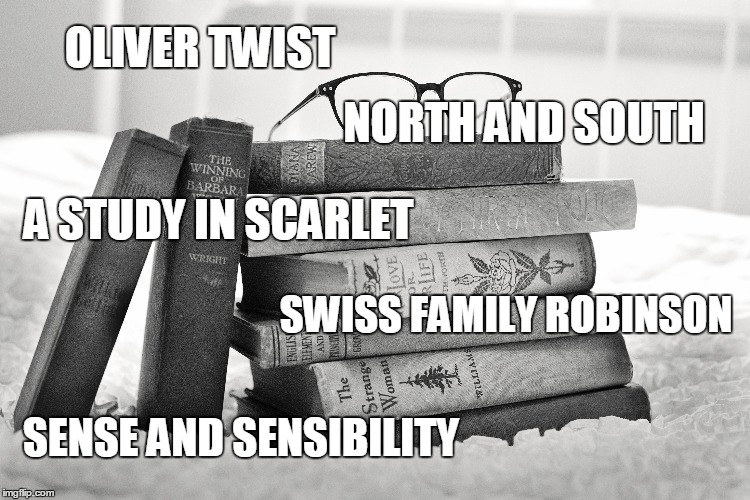 So this year I was very excited about this challenge and a fresh outlook on it had me thinking of several options.
And yep, that list above is my five for the year! I'll be sharing reviews for my classic challenge throughout the year, and also be doing reviews in my Angry Book Blogger series when I find suitable material.
Excited for another year of reading!!! Anyone else have challenges for the year?