Going way back to the start of the year, I had posted two reading challenges. By the start of October both had been complete! Woohoo!
My first challenge is a general goal oriented one. I had a goal of 50 books and that has been met!
My second one was a classic reading challenge. This is my second year setting up this for myself. Last year I had a goal of 10 classics and this year I had a goal of 5.
On that original list were:
North and South
Sense and Sensibility
A Study in Scarlet
Oliver Twist
The Swiss Family Robinson
I try very hard to complete these challenge books as it is a specific list, but I can't push myself through a book that's not doing it for me. What ended up happening is I got to the last book on the list(Swiss Family Robinson) and hit a surprise. We'll get to that later though.
I kicked off the year with
Oliver Twist.
My friend Elise Edmonds over at
Magic Writer
had this on her list too, so we tackled it together in February. I would say this was my favorite of the year. I'd grown up with the abridged version so I knew the series of the events, but missed Dicken's voice. So while what was happening was new to me, the tone and storytelling finesse that Dicken's has was new to me.
I really loved his sarcastic, dry humor and how he used it to mock the ill-behavior of the characters and the times.
I kept picturing Mr. Bumble as Mr. Smee(having him be that goofy looking and sound like that). And Fagin was Gollum with his constant groveling and "my dear" while all the time seeking to get the upper-hand and wanting to kill those over him.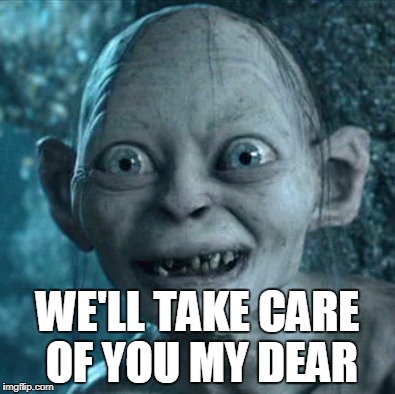 I loved Oliver's heart and how he strove to be good in a world that was trying to corrupt him. I smiled when reading about how he ran around helping Rose and Mrs. Maylie. I could picture that youthful enthusiasm.
Nancy's fate, though I knew it already, hit me harder than it ever had. There was something in the way it was told that was so . . . morbid. It was so terrible that the criminals couldn't even deal with it and everyone was ready to have Sikes captured.
The final chapters after that event where Sikes is fleeing from real and imaginary foes, and then the scene in London as he's at last cornered was just wow. So intense that I read it twice. Once to myself, and once outloud to my husband who I pulled down beside me going, "Oh my gosh!!! You've got to hear this!"
Really, the whole book was extremely well-written, but those chapters there were above and beyond. They were the best, most passionate, most real and heart-pounding of the story.
It was nice to see justice dolled out to most of the buggers who'd been so nasty throughout the book, and the good rewarded. Though there was some grey where the good didn't win out and the evil escaped(Sowerberry's and Charlotte/Noah). There was also a nice redemption story for one of the criminals and a second chance for another who blew it, but you can't say he wasn't given the chance.
A Study in Scarlet
I've never read this story and it was definitely an adventure. It was so easy to get lost in this and feel like I really was in the middle of an actual mystery. Fiction be hanged! I was hanging on to my seat thinking, THIS IS REAL LIFE!
Half of this book is about Holmes and Watson solving the mystery. The second half was going back to see the motive behind all of it. While both parts were REALLY intriguing, the sudden switch was one of the worst book tactics I've seen. I mean, you go from solving a mystery that you've been into for awhile, to a turn of a page taking you to the other side of the ocean into the middle of a desert.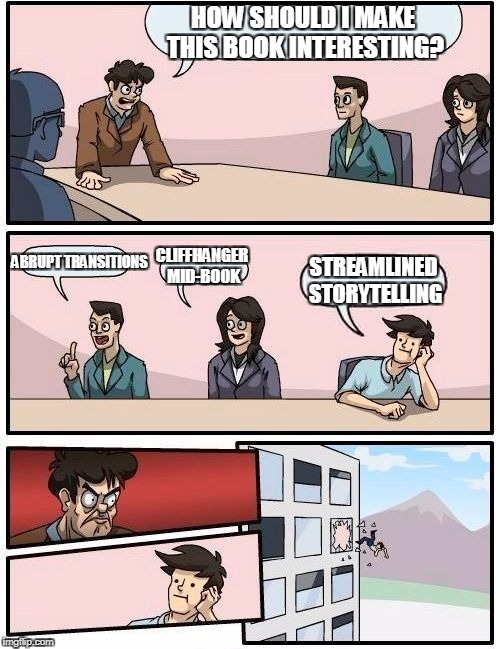 I didn't know WHY I was there or who these people were or why I should care. Without thinking too much on the matter, I'd say off the top of my head that alternating chapters would've been a better technique.
I was so taken out of the story and confused. I honestly went to the computer and did some Google work to find out if I'd had a misprinted book or something. I mean, how does chapter X end with "We've caught the dastardly villain, and do you have any questions?" to chapter post-X starting with, "In the American West . . ."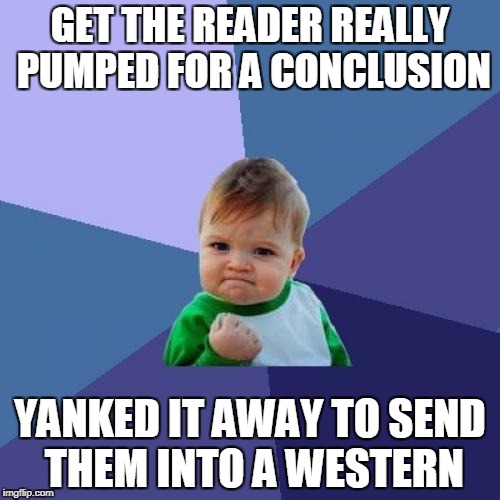 But no, I didn't get some other random book in this novel where a printer had made an error. This was legit. So I kept going and once I got over the frustration of being drawn out of the story and over the trying to figure out why any of this mattered, I quite enjoyed what was happening. Eventually I saw the connection, and that was nice too. I did feel sort of cheated though. Like we'd hit a climax and then it was yanked away from me and I was expected to care two bits about some guy dying in the American West.
Honestly though, even though I'm having a good moan about that aspect, the rest was simply amazing. I loved the characters, the plot, and the writing was so engaging that I'm still struggling to believe this wasn't real!
Full Review
Sense and Sensibility (4 stars)
After taking on
Pride and Prejudice
last year, I was so excited for more Jane Austen. I have to admit, I do NOT like any movie/tv adaption of this book. So I was really nervous about choosing this particular book, but I wanted to see if it was different enough from the films(not like good books haven't ever been butchered before in movies!) where I would like it.
The short answer is yes, it was different enough and I did like it.
The longer answer is that I didn't not love this nearly as much as
P&P
but still thought it was a really interesting read. I felt that on the romance aspects, this was lacking. We just do not see enough of the romantic male leads to really understand the girl's connection and interest in them. In fact, in Marianne's case it sounded more like(at the end) that Col. Brandon was nice to her and her family so she couldn't help eventually liking him and subsequently marrying him
That might have been meant to be as lackluster as it sounds, so I want to say that I would just not recommend this as a good romantic read. It fails if that's what you're shopping for.
At times the plot dragged a bit, but overall very solid story.
What I REALLY liked was Elinor. It's always pleasant when even though a character is separated by time, culture, etc. from myself, that I can still connect and relate to them.
Elinor was that character for me. Not only could I really get behind her, but I found her situations with rudeness not so different than modern times. Even today one form of rudeness is acceptable while another is horrible.
You have to sit there and listen to someone tell you that you're homely and unattractive, but if you were to respond with, "You don't look so great yourself, you wrinkled old potato sack." well . . . heaven forbid.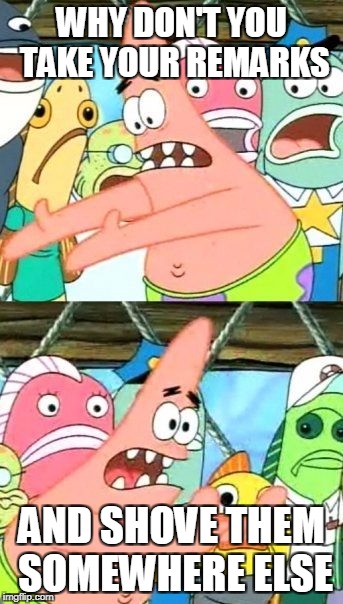 You can pointedly ignore someone and slight them while they're visiting, but if they were to leave early then oh no, that would just be soooo rude.
There were quite a few situations where I was like UGH, ruuuuude, but that one in particular made me smile because I've been there. Get invited somewhere out of "duty" and then you HAVE to accept or YOU are rude. Then you go and hate every moment and are soundly ignored(which of course isn't rude at all), but if you don't stay for a certain length of time you'll again be rude. *eye roll*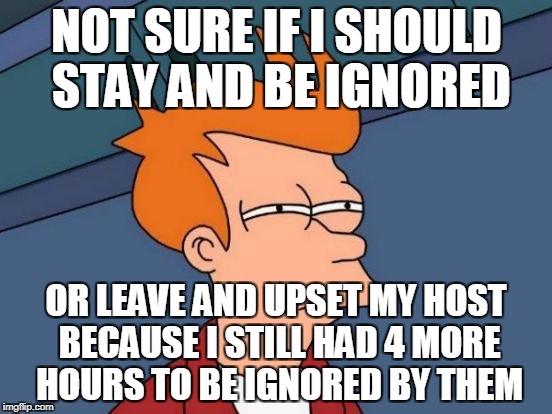 (That moment where you're super happy certain people don't read your blog. Yeah, you ended up the villain in someone else's book!)
But really, if you don't want me to come to your shindig then please don't feel like you have to invite me because there's some familial connection. And if I say no I won't be there, you should be happy! And if I do show up, I can leave after a few hours! It's a free country! You weren't even talking to me!
*clears throat*
So yes, Elinor was my soulmate for this book. And there's something humorous about how here we are so many years later and we still think certain rudeness is okay, but responding to that is naughty. And I laughed so hard as I was reading that one scene and it was like someone took that scene from my memory and just dated it.
Full Review
North and South (2 stars)
This was the book I was probably most excited about on my list. I'd recently seen the movie for the first time and fell in love with it. So there was no doubt I wanted it on my list for this year. Reality was . . . I'm still upset about it! Seriously though, it's like there was a great story and the wrong person wrote it!
Was this the most horrible thing I've ever read? No, of course not. I'm not even sure what that would be. So was it one of the worst? No. But it was really, really, really, REALLY boring and one of the worst things is being bored for a long time. And this is a long freaking book to be bored for.
And the longer I'm stuck in boredom, the more I resent what's boring me. I really try hard to finish my classic challenge books or at least limit my DNF's and since I only picked 5 books this year . . .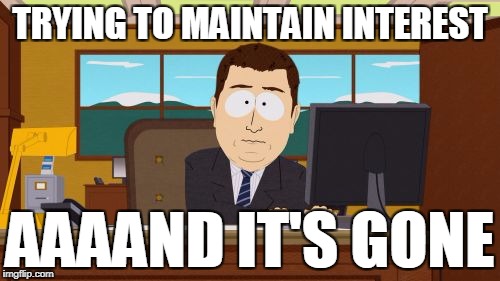 Under normal circumstances I would've dropped this like a poopy diaper but come on! I loved the movie, so this had to be good! I WANTED it to be good. In a weird twist, this became the 2nd ever book that I felt was better done in film form. Miles better.
The lists of differences was so huge I probably would've had to sit there with a notebook, the book, and the movie and burn through an absurd amount of pages. But this was a book being read and judged. So no more about the movie(go watch it if you haven't! It's awesome!) as this truly about the book.
Dull characters meet dull plot in a sea of writing that's as dry as stale bread. And no, there won't be a drink of water to help it go down. I felt like Christian trying to get through the Slough of Despond and my only enticement to get through it was to get OUT of it.
That book was my burden and when I reached the end it was the top of the hill and IT FELT SO GOOD when that book fell away and I didn't have to carry it anymore! I didn't look at that burden falling down the hill and think gosh, but we had some good times. NO! I didn't look back, I ran as fast as I could in the other direction.
The Hale's are an annoying family. The father is a weak-willed, selfish, lousy father/husband. He uproots his family without even asking for their opinions, waits as long as can be to tell them, then tells his daughter so she can tell the mother because he wants to put that unpleasant task on her because he's too cowardly to do it. He gave them hardly any time to reconcile to the idea or to plan and he didn't plan at all so the whole moving out was chaos.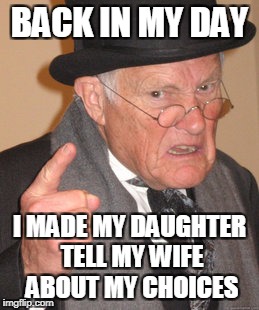 Then he moves them to a place that's the exact opposite of where they lived so that he won't ever be reminded of their home, not even considering that maybe his wife and daughter would like a place that was like home.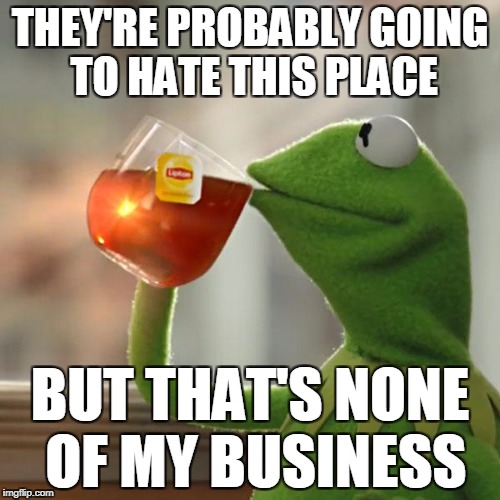 The mother does nothing but mope and whine(some of that is warranted, but she goes overboard) and ends up sick. The father continues to be oblivious and leave any unpleasantness for Margaret to handle. The mother spends most of the book cooped up in the house as an "invalid", imposing on everyone around her.
She's NOT an actual invalid, it's very much self-imposed oh poor me, pity me everyone state.
She even throws this major hissy fit and cries like a spoiled child to get her way at one point. She guilts Margaret into writing to her brother despite it being dangerous for him to return. Not only is her manipulation of Margaret disgusting, but her lack of concern over the death sentence her son faces if he returns sealed her in my mind as a horrid person.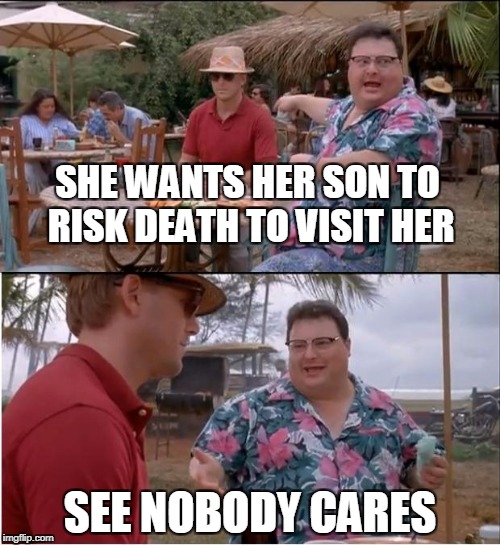 Dixon was the nosiest busybody who was way to uppity for her own good and I believe her friendship with Mrs. Hale did more harm than good in concerns to Mrs. Hale's relationships with her daughter and husband and her own petulant attitude.
Margaret was the most emotionless, doormat of a character you could ever hope to meet. She's snobby and aloof but we must always talk about her like she's this angel who's presiding over everything. She never does anything wrong and supposedly the fact she's such a snob who barely condescends to speak or look at people makes her desirable as a fine lady.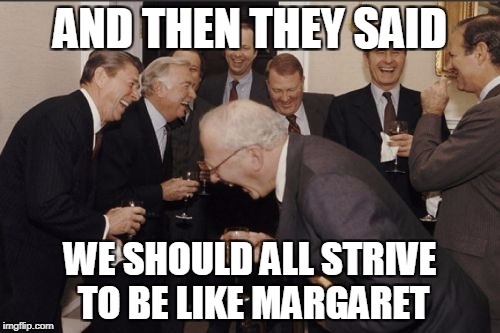 Thornton is the only interesting character of the lot. He was actually a character I could relate with. He had a personality, he had good and bad points, he treated people well, had a practical head on his shoulders, and was probably the only reason I could force myself to continue.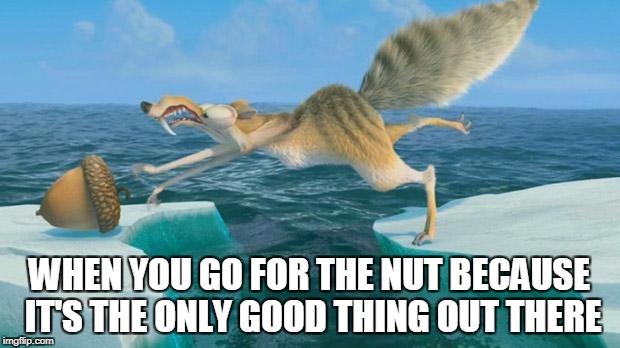 The romance is one-sided with Thornton being smacked over Margaret. The ending was unsatisfactory as I hoped that maybe we'd see a shift in Margaret's thoughts towards him as being someone she loved and then maybe some romance. Instead it's more like Thornton asks again and she reluctantly says okay, maybe we can have something.
I don't understand why he liked her.
I took a break from it at 35% percent. When I got around to picking it back up, I was hit by this overwhelming feeling of DO NOT WANT.
I mean, I really did not want to read more. I knew I wasn't enjoying it before that point as I had taken a break, but only when I realized I did not want to pick it back up did I realize how much I hated that story. I had gone too far to quit, but also not so far as to feel near the end. I think I read 5 other books before I hit the end of this nightmare as I had to keep switching to something else out of sheer boredom.
I'll never read another Gaskell book. If nothing else the droning, monotonous writing style is to be avoided at all costs. I couldn't face that again, not even if there was a decent plot with better characters. Sometimes I'll read a book I don't like and try another one by the author, but this was such a stand out case of NO NO NO that I would never pick up another of her books.
Stick to the movie!!! SO MUCH BETTER! The setting and names of characters are about all that's the same. Scenes cut, scenes added, new dialogue, characters personalities are changed, etc. It holds semblances of the book and touches of the character's personalities, but wow, yeah.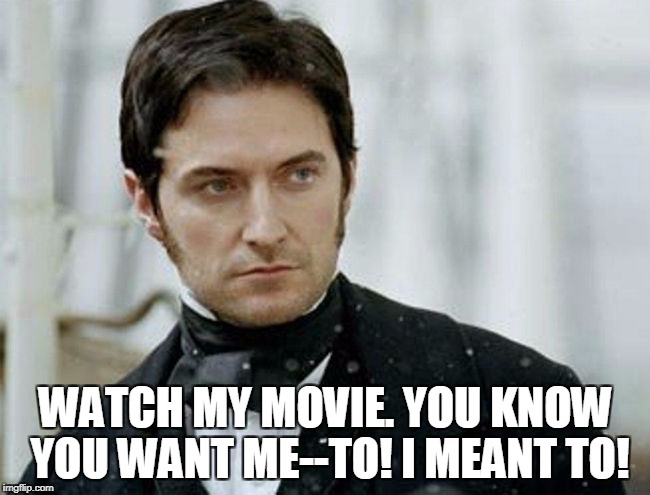 Full Review
Swiss Family Robinson was the last book on my list that I had left. I was very excited about it as I grew up reading the abridged version and it was like the dream fantasy of being on an island with all the people you care about and not just surviving but creating this wonderful things.
Sadly reality didn't measure up. The original work is a story created based on bedtime stories the author used to tell his children. While I'm sure short 5-10 minute snippets of this would be fine, together it was a nightmare. I can see a parent trying to include a moral lesson in their bedtime story, but as an adult(or probably even a kid) reading a decent-sized novel, having not a single page without a moral smooshed into your face was enough to make me scream.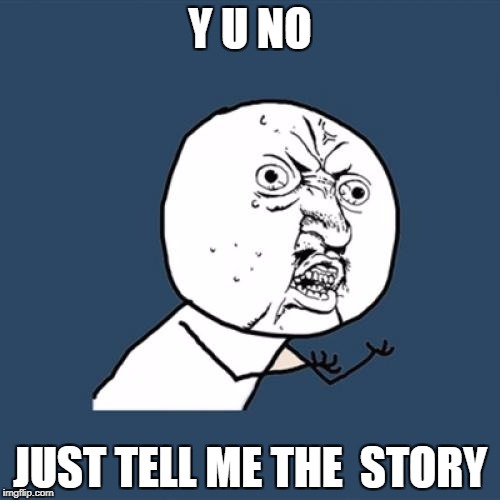 The family would catch a lobster and there'd be a moral about catching lobster, a moral about storing it, a moral about where you leave it, a moral about cooking it, a moral about the leftover lobster, and then the next day they'd take a walk and tie in something to another lobster moral.
I just wanted to go on an adventure!!! I didn't want something interesting to happen and then turn around and listen to 10 pages of how the father found ways to teach his children life lessons based on that thing.
It got to the point where instead of looking forward to the next inventive/interesting bit, I dreaded it. I was like, oh boy, they just found a coconut . . . here we go.
Full Review