The JL group is proud to announce their FOURTH anthology which was released on 2/26! They're so excited to share this newest collection of works and I'm hosting one of the authors--Louise Ross-- in celebration.
The anthology,
Of Legend and Lore
, is a collection of fairy tale retellings from 11 different authors around the globe. You can buy it now on
Amazon!

Kristen: Thank you for joining me today, Louise. I hope you're ready for the interrogation question assault interview.
How about we start off with the inspiration behind your retelling.


Louise: I chose the three billy goats gruff because as I kid I preferred the non-romantic fairy tales. I loved unicorns, talking pigs, scary wolves, and trolls under bridges. So I wanted to highlight the billy goats.


Kristen: What was the hardest part of writing it?
Louise: I struggle with making endings that are not overly dramatic or depressing. This story lends itself to tragedy but also calls for peace and contentment. It was difficult to bring those two feelings together.
Kristen: Do you have any other short stories you written for a JLA before?
Louise This is my fourth story in a Just Us League Anthology. In From the Stories of Old , I wrote a tale, Kris and Krampus, where Kris Kringle becomes Krampus and punishes bad children. It is a story based on Struwwelpeter, a series of Germanic poems about naughty children.
In Between Heroes and Villains, my story Super Love features Madame Pain, villainess extraordinaire, who has devised a scheme to entrap her one true love.
In the anthology Whispers in the Shadows, an old lady faces her final hours.
Kristen: So you're going for one in each! I hope to see you continue your streak! Now, how did this experience differ from your previous JLA stories?
Louise: Every story brings its own adventure. What I like most about writing is that one day I can explore insanity and the next day go on a treasure hunt. Out of the JLA anthologies, the story in this one is probably the happiest of all. I didn't kill anyone, and that's a positive move.
Kristen: Assuming you wanted to join in for future retelling anthologies, what other fairy tale would you like to rewrite?
Louise: I like exploring the non-romantic fairy tales. I am working on a tale based on Goldilocks and the three bears, and I am playing with possible retellings of Little Red Riding Hood, Three Little Pigs, and The Pied Piper. There are many great fairy tales.
Kristen: And definitely not tales we get to see a lot of. So you'd definitely be tapping into stories that must provide a fountain of new ideas. Since you mentioned preferring non-romantic stories, do you prefer a HEA or
Louise: In the longer pieces I write, I tend to give happy endings, but in short pieces, I rarely let my characters have a happily ever after. When reading stories, I am mixed. Happily ever after is good but variety is better.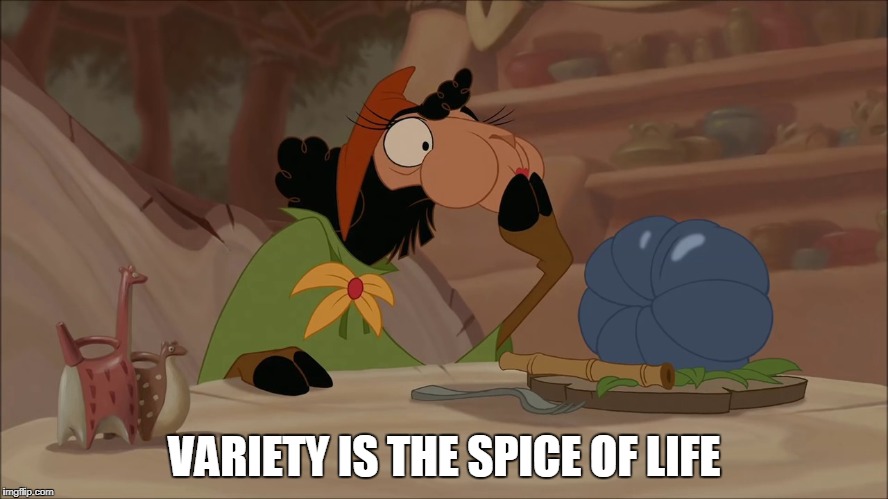 Kristen: How do you combat writer's block?
Louise: I stomp and throw things then take a bath. When I sit down with no electronics, no distracting dog, no husband, no other projects, then my brain usually works through any writer's block.
Kristen: Hopefully the dogs and husband have a safe room when the throwing objects occurs!
Kristen: Okay, moving on. Would you consider yourself a "pantser" or "plotter"?
Louise: I'm a plotter with a bit of pantsing within that plot. I often plot the plot but pants the characterization. It can cause problems if the characters no longer fit the plot, but mostly my process works for me.
Kristen: What would be your favorite original fairy tale?
Louise: Probably Little Red Riding Hood. I used to have a cape with a hood, and I would run around in my underwear and cape. I was little. Pre-kindergarten. I promise.
Kristen: Who wouldn't want a cape like Red's! What about your favorite adapted fairy tale?
Louise: When I try to come up with adapted fairy tales, I get stuck on the romance ones. Those are the majority of what I see. Out of those, I'd have to pick some form of Cinderella, maybe Rogers and Hammerstein's Cinderella either the 1965 with Leslie Ann Warren (bad singer but wonderful dancer) or the 1997 with Bandy and Whitney Huston.
Kristen: If you could meet one author, alive or dead, who would it be?
Louise: I'd be afraid to meet an author I admire and find out I did not like them as a person. It would be fun to attend some of Mark Twain's orations just to listen. I hear WorldCon in the 60's and 70's was full of sword fights in hotel lobbies and crazy costume parties. So it might be fun to go back in time to one of those conventions.
Kristen: I can definitely understand not wanting to meet someone whose work you admire for fear that they'll be someone you can't stand! I could go for sword fights and costumes though!
What is your non-writer alter-ego (aka day job)?
Louise: I'm a lawyer by trade, which means I spend a lot of time reading, writing, and listening to other people's stories. Law is conflict which has enveloped individuals and requires assistance with solving. Where else can a dispute between two neighbors suck in multiple attorneys, a judge, a jury of twelve, expert witnesses, and lay witnesses. I know where, fiction. Fiction is all about controversy.
Kristen: Completely random question. What is your spirit animal?
Louise: Oooooo. Um. Maybe a chimp. I like chimps. They are fun and playful, but they are territorial, aggressive and omnivores. I couldn't have a spirit that refused to eat steak.
Kristen: I think that question would've stumped me. Or maybe not. Mine would be a koala. Eat and sleep my whole life and never leave my tree. Okay, so maybe that's just the life that sounds amazing.
Who is the biggest supporter of your writing?
Louise; Wow. I would have to say my sisters who both make sure I get my writing time, or my husband who doesn't complain about all my assigned writing time. Or my mom who continuously asks to read my stories. My immediate family is very supportive.
Kristen: That's awesome! I know so many writers don't have that family support. It's great that your family is willing to get behind you and back you up.
What is the biggest obstacle to your writing?
Louise: I struggle a lot with word counts. I have finished drafting 5 stories, but they range in size from 35,000 to 69,000 words. Fantasy novels shoot for 75,000 to 120,000. I have been working a long time on learning how to craft novels which are more appropriate in length while not losing the fast pace energy that I prefer.
Kristen: What other projects are you working on?
Louise: I currently have a fantasy action adventure about a blackmarket alchemist battling mercenaries after his bounty. This story is in its third round of beta reads. I have a novella/long short story about a troll event planner designing a ogre wedding, which is in revision after the last round of betas. I am redrafting my untitled western and am roughly 50% done. I keep multiple projects going.
Kristen: Sounds like you have my problem. So many ideas and you just can't pick one! Thank you for stopping by and I can't wait to read Of Legend and Lore. Good luck with your endeavors!
Louise Ross writes fantasy stories from the comfort of her recliner in Missouri. She is a member of the Just Us League and can be found online on her blog
Don't forget to check out the other JL anthologies available on Amazon!
To meet other authors in Of Legend and Lore, follow our blog tour:
Don't miss the cover reveal on the Just-Us League blog! — 7th February
RELEASE DAY — 26th February